Saral, already 9 years old!
The Franco-Indian Satellite Saral/AltiKa celebrates its 9 years in orbit on February 25, 2022.
Who would have believed it ? Launched in 2013 for a nominal lifetime of 5 years, after inertia wheel failures that forced to stop station keeping maneuvers (drifting orbit since July 2016), mispointing anomalies in February and March 2019 due to the degradation of the stellar sensors, Saral (Satellite with ARgos and ALtika) is still in orbit with a global availability of the system (onboard + ground) of 99.68% over the year 2021.
This Ka-band world premiere (precursor to the future Swot (Surface Water and Ocean Topography) mission) is acclaimed by the scientific and operational community and is the result of an outstanding CNES/ISRO/EUMETSAT cooperation.
Developed in cooperation between ISRO (Indian Space and Research Organisation) and CNES (Centre National d'Etudes Spatiales), the Saral satellite carries AltiKa, a Ka-band altimeter (35 GHz), a radiometer and a Doris instrument. The use of the Ka-band frequency allows a better observation of ice, rain, coastal areas, land (rivers, lakes, etc.), and wave heights.
Initially planned on the same ground tracks as the ERS and Envisat satellites, Saral provides long-term continuity of observations and becomes an essential part of the altimetry satellite constellation.

Saral/AltiKa also provides the first demonstration of Ka-band altimeter capabilities for high-resolution along-track applications, including coastal and inland water applications, which will be developed for the future Swot mission.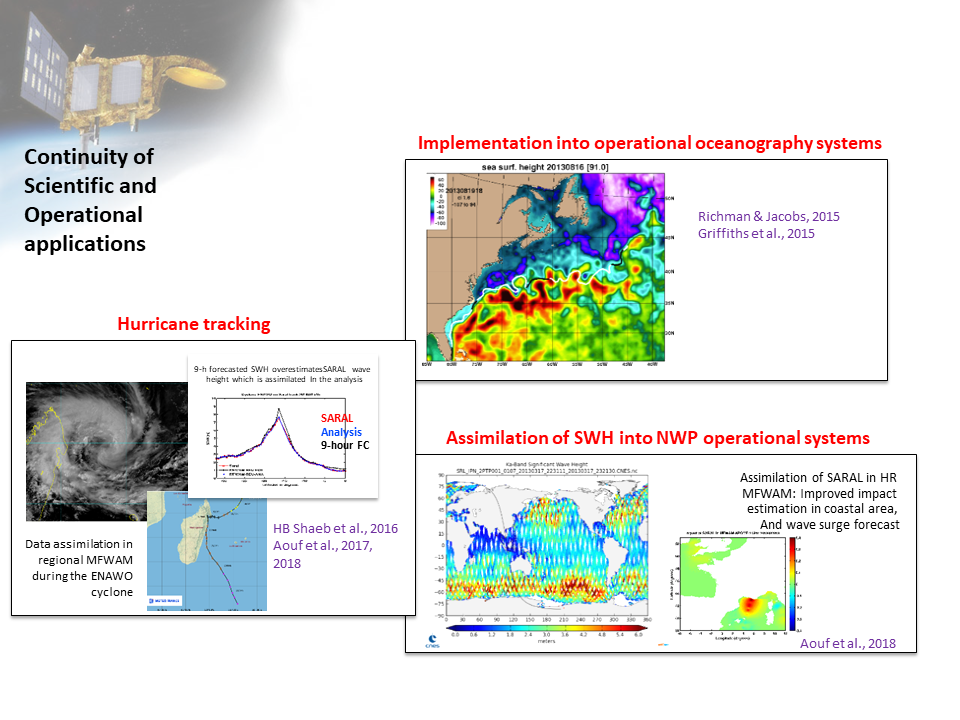 Like its little brother Jason-3, which just celebrated its 6th birthday (Jason 3, already 6 years old!), it contributes to the CNES altimetry fleet, which allows, among other things, to follow the evolution of the oceans, but also contributes to the IPCC (Intergovernmental Panel on Climate Change) reports with its very accurate measurements.
Long life to Saral, thanks to all the teams who still allow this great adventure.