Cnes/Nasa Press release: Swot water tracking satellite sends back first stunning views

The international Surface Water and Ocean Topography (SWOT) satellite has sent back some of its first glimpses of water on the planet's surface.

GMSL Update: integration of Sentinel-6 Michael Freilich

The Aviso global mean sea level (GMSL) time series has been recently updated with the Sentinel-6MF mission

Cyclone Freddy seen by altimetry satellites

Cyclone Freddy, stroke Indian Ocean, and in particular Mozambique Channel in February-March 2023. It broke a number of records.

Release of Swot Nadir O/I GDR sample data

The Aviso and Cnes teams are pleased to announce the release of Swot Nadir Operational and Intermediate Geophysical Data Record sample data for early dissemination.

SARAL/AltiKa celebrates 10 years in orbit

CNES and ISRO are happy and proud to celebrate 10 years of SARAL. Launched on February 25, 2013 from the Indian base of Satish-Dhawan, with a PSLV launcher, SARAL (Sate...

New on AVISO+ : The Mean Dynamic Topography CNES-CLS 22

The new version 2022 of the Mean Dynamic Topography is now available to all AVISO+ users.

New on AVISO+: Segmented images of meteocean processes

This data set contains 1000 annotated imagettes (20x20 km approx.) of Sentinel-1 Wave Mode acquisition in the form of JSON polygons among 10 metocean features down to 50...

New SSALTO/DUACS Experimental products including CFOSat for wave-current interactions studies

3 datasets are proposed: along-track L3 across-track geostrophic velocities of CFOSat mission, gridded L4 sea level anomalies and geostrophic velocities from 4 merged mis...

CFOSAT SWIM data in version 6.1

We are pleased to announce the upgrade in version 6.1 of SWIM data. The V6.1 issue of the SWIM processing chain is operational since January the 17th, this issue contains...

First waveforms over river from the nadir altimeter on SWOT

After a successful launch on Dec. 16, 2022, the Poseidon-3C nadir altimeter onboard the Swot satellite has started delivering its first measurements, on rivers & lakes to...

Swot first (nadir) ocean altimetry data

The sensors of Swot scientific payload have been switched on one by one during the past weeks.

Jason-3, already 7-year old!

Jason-3 was launched 7 years ago, put on the "historical" orbit of Topex/Poseidon, Jason-1 and 2.

AVISO+ User Satisfaction Survey 2023

We invite you to complete the AVISO+ User Satisfaction Survey, for the year 2023. Your feebacks will be shared with the space agencies and will be detailed in the AVISO+ ...

CFOSAT: 4 years of scientific results

Four years of scientific results (2018-2022) based on the CFOSAT Science Team results and the CAL/VAL expert group activity.

Swot deployments in space

Swot satellite deployed its solar array, mast and antennas these past two weeks. The sequences were filmed by an onboard camera.

New on AVISO+: Along-track Experimental Sentinel 6MF products (from CNES R&D processor)

As announced at last OSTST meeting, the release of the Sentinel-6 Michael Freilich Level-2 experimental products is available on AVISO+. These products were generated by ...

Twenty years have gone since the first Mean Dynamic Topography dataset disseminated through Aviso. The new CNES-CLS22...

Information about AVISO+ products latency & quality, satellite status, DORIS beacons status, etc.

Teachers and students, follow ocean buoys and animal beacons in the ocean!

Download the new AVISOcean application (v2) to help you discover the oceans and altimetry. More than 700 users have already downloaded the app! Join them! Available on Android and Apple.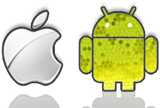 Example of a southern swell occured in the Reunion Island (Indian Ocean). This phenomenon is due to an heavy storm...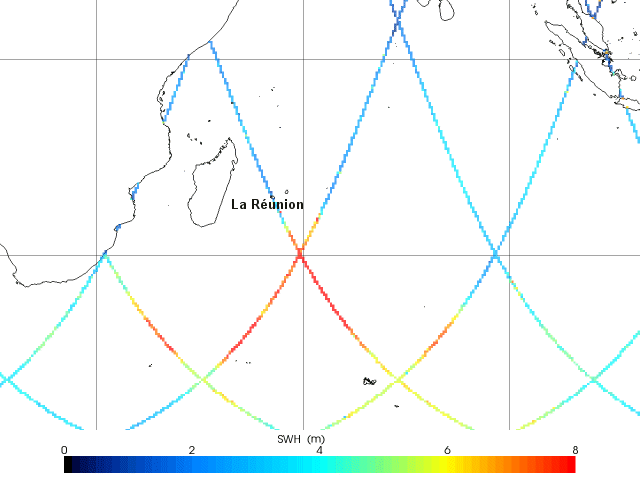 Number and localization of AVISO+ visitors since Feb 11th, 2014. Yellow dots show recent visits.