new XTRACK-L2P products available for coastal applications : Version 2022

We are pleased to announce a release of the new XTRACK-L2P Sea Level Anomalies products for coastal applications in version 2022.

Aviso+ Users Newsletter #20

Release of the 20th Aviso+ Users Newsletter, dedicated to meeting the needs of data users, and highlighting CNES altimetry-mission activities.

CFOSAT SWIM data in version 6

We are pleased to announce the upgrade in version 6 of SWIM data. All data from today June 27th 10:36:06 UTC are now available in the OP06 version. All the SWIM products ...

ENSO and KUROSHIO update version DT2021

In April 2022, the processing of the ENSO index and and the Kuroshio Extension Index have been updated to take into account the DT2021 version and a longer period to esti...

CFOSAT Science Team

The 3rd CFOSAT Science Team will take place from 12th to 14th September 2022 in Saint-Malo, France.

Sargassum detection products: New on AVISO+

Two Sargassum detection products are now available on AVISO+ allowing to study the seasonal variability of the sargassum presence.

New SSALTO/DUACS experimental product

The product computed with the Multiscale interpolation and combining altimetry and drifters is now available on AVISO+.

Renewal of the CFOSAT Science Team for the period 2023-2026

On April the 25th, the CNES Research Announcement (RA) for the renewal of the CFOSAT (China France Oceanography SATellite) Science Team for the period 2023-2026 was disse...

Mesoscale Eddy Trajectory Atlas META3.2DT

The New Mesoscale Eddy Trajectory Atlas META3.2DT is now available on Aviso+.

Public release of new Sentinel-6 Michael Freilich L2P/L3 products

New Sentinel-6 Michael Freilich L2P (Level-2+)/L3 (Level-3) products available

[Jason-3] transfer to interleaved orbit starting on April 7th

Sentinel-6 Michael Freilich becomes the new Reference Altimetry Mission for the worldwide altimetry satellites constellation, Jason-3 will start its repositioning maneuve...

Release of Along-track SLA in leads in the Arctic Ocean product

Along-track Sea Level Anomalies in the leads for Arctic Ocean are now available on Aviso+. They are computed with 3 missions: Copernicus Sentinel-3A, Cryosat-2 and SARAL/...

OSTST March virtual meeting: presentations and recordings of the meeting are online

Short virtual meeting restricted to high-level summaries, focus on the Jason-3/Sentinel-6 MF tandem phase and open discussions. Presentations and video recordings availab...

Storm Franklin

A series of three storms hit North-West Europe coasts on 18-21 Feb.

SARAL, already 9 years old!

The Franco-Indian Satellite Saral/AltiKa celebrates its 9 years in orbit on February 25, 2022.

Cyclone Batsirai

The Cyclone Batsirai seen by remote sensing satellites : wave parameters from altimeters, wind speed from Copernicus Sentinel-1 and ocean ernergy content from models.

Some cornerstones and applications of altimetry these past 30 years, since the launch of Topex/Poseidon

Information about AVISO+ products latency & quality, satellite status, DORIS beacons status, etc.

Teachers and students, follow ocean buoys and animal beacons in the ocean!

Download the new AVISOcean application (v2) to help you discover the oceans and altimetry. More than 700 users have already downloaded the app! Join them! Available on Android and Apple.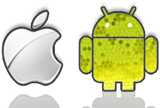 Ocean currents can raise sea surface height by up to a metre higher over the surrounding area. Currents can therefore be...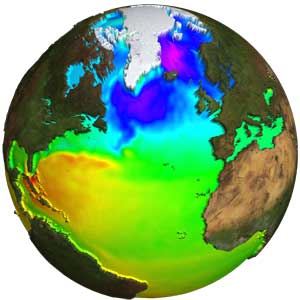 Number and localization of AVISO+ visitors since Feb 11th, 2014. Yellow dots show recent visits.