Forecasting the ocean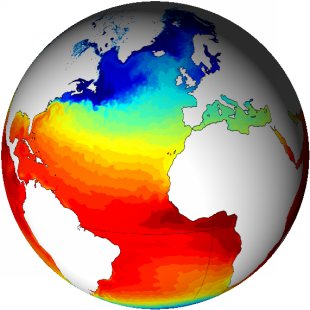 Operational oceanography will enable us to forecast sea state in the same way that meteorologists forecast the atmosphere today. Altimetry, already being used operationally, will be one of the cornerstone techniques.
Mercator Ocean describes and forecasts the global ocean in real time, at any moment, any depths, assimilating data from satellites and in situ observations.
Developed by Shom, Soprane is an operational ocean forecasting system that continuously monitors, analyses and predicts every ocean movement in the Northeast Atlantic.