Oct. 2022: A new SWOT mission validation site in brazilian Nordeste!
A new Swot mission validation site in Brazilian Nordeste!
Image of the Month - October 2022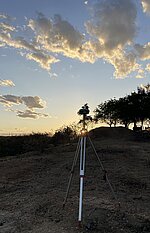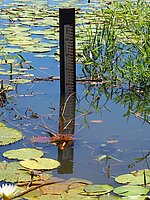 The launch of the Swot mission is expected at the end of 2022. During the first six months, the satellite will be on an orbit allowing daily revisits for the calibration and validation phase. This CalVal phase of Swot is all the more important since it carries a brand-new sensor, with a concept never used before, measuring quantities never observed from a satellite.
From August 30 to September 7, 2022, a Franco-Brazilian team, including federal institutions (CPRM; UFC) and the state of Cearà (Foundation for Meteorology and Water Resources FUNCEME, the water resource management company COGERH) and for France the IRD, Cnes and the Toulouse start-up HydroMatters, was in a mission in the western part of Cearà to equip a new validation site under the SWOT one-day track. This site, in a semi-arid zone, in a region where the water resource is scarce and scattered through hundreds of thousands of very small reservoirs, is interesting to analyze Swot's ability to meet this challenge.
Eight small reservoirs (from 5 to 100 Ha), located near the nadir or at the edge of the swath, and representative of different environments (more or less arid; vegetated), have been documented and equipped. Bathymetric measurements and UAV surveys (visible and lidar) allow to have a 3D model of each reservoir and its watershed, in order to analyze the surface/height/water volume relationships. Hydrological rules have been installed for crowd-sourced science measurements. Water level gauges (water pressure at the deepest point of the lake and atmospheric pressure outside) were installed to measure the water level at 30 minutes time step. A GNSS referencing was done in order to localize these in situ measurements in the Swot datum, eventually.