23.05.2008 09:23 Age: 14 yrs

Aviso web services will be interrupted Friday, May 23, 2008
Category: Website updates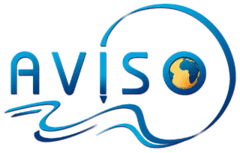 Within the framework of an evolution of the system architecture, all Aviso web services will be interrupted Friday, May 23, 2008 at 20:00 GMT. The resumption of web services is scheduled for Saturday, May 24, 2008 at 4:00 GMT.
All services will be affected: website and data access services (Aviso data extraction tool, Opendap, LAS, ftp ...).
Apologies for this inconvenience.
---