03.02.2022 15:10 Age: 362 days

CNES organizes a COMET day on coastal altimetry
Category: Events
COMETs (for COMmunautés d'EXperTs) are meetings to exchange knowledge and know-how on various space-related topics (more information at www.comet-cnes.fr/).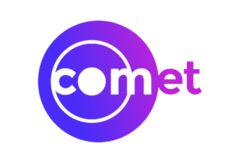 The COMET coastal altimetry day aims to review the current state of coastal dynamics observation capabilities (analysis of nadir altimetry capabilities, complemented by ground-based means), to address model aspects and to identify user needs.

The day will be held on March 17th.

The COMET Coastal Altimetry meeting has been officially published at

https://www.comet-cnes.fr/evenements/altimetrie-cotiere giving complete information and registration.
---